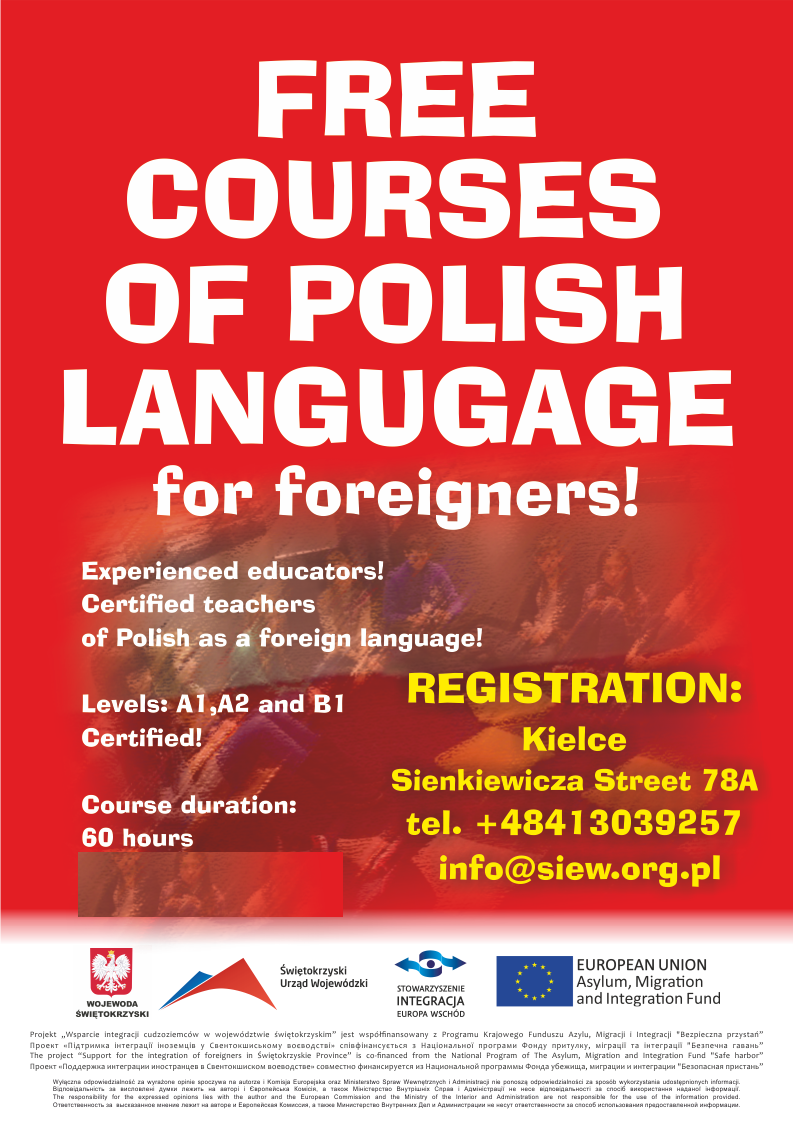 Free Courses of Polish Language for Foreigners in Kielce! NEW EDITION!
Learn Polish 🇵🇱in the Fastest, Easiest and Most Fun Way. There is free Polish language course available for foreigners willing to study in Kielce. It is designed both for people who do not speak Polish and those who need to improve proficiency in Polish. At the end of the course you will receive a certificate of completion. The course is free of charge, no tuition fee for participation. 👨‍🎓👩‍🎓
The course is available for  foreigners legally residing in the Świętokrzyskie province and coming from countries outside the European Union and for those will be provided with free support. 
HEAD TO THE WEBSITE: http://inteuro.info/en
APPLICATION FORMS: (PDF, DOCX)APPLICATION FORM  AND FORMULARZ ZGŁOSZENIOWY
To get more information about classes and course please CONTACT our office: Room 4.09 Building C. at international@tu.kielce.pl or PLEASE contact directly course provider at info@inteuro.info
HELPLINE +48 573 338 377
info@inteuro.info78A Sienkiewicza Streetworking hours:Monday – Friday8:00 AM – 4:00 PM