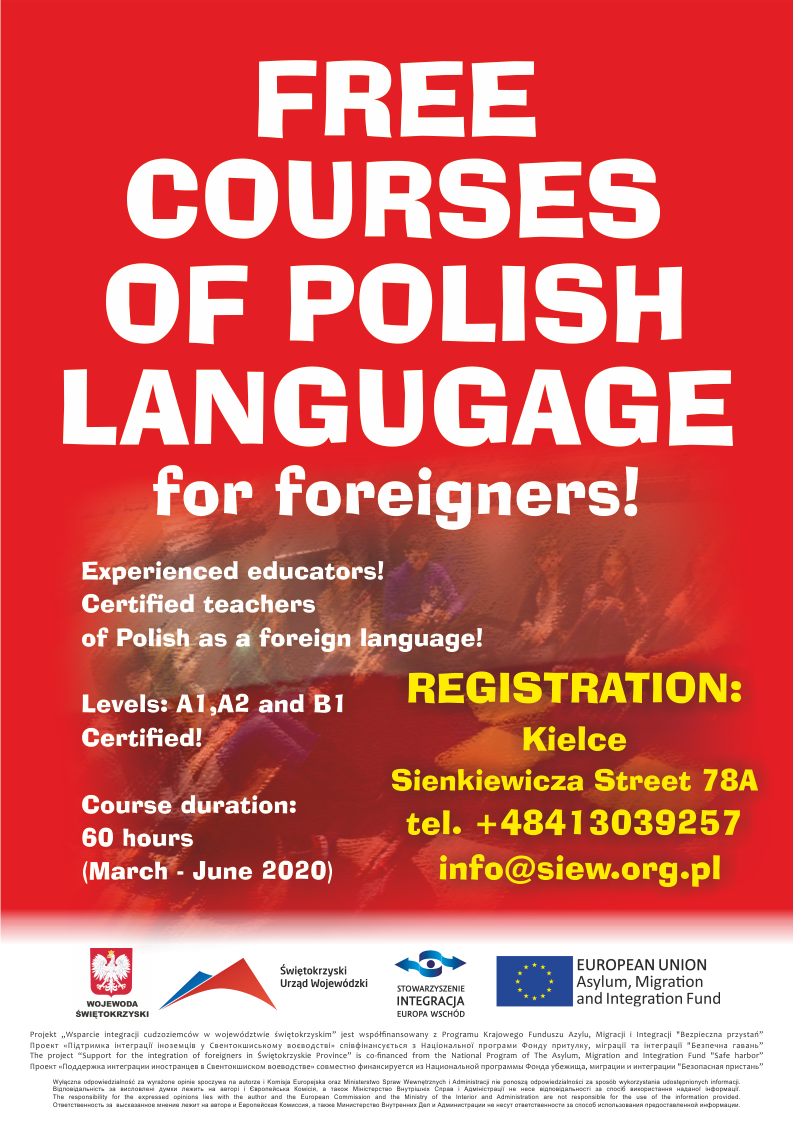 Free Courses of Polish Language for Foreigners in Kielce!
Learn Polish 🇵🇱in the Fastest, Easiest and Most Fun Way. There is free Polish language course available for foreigners willing to study in Kielce. It is designed both for people who do not speak Polish and those who need to improve proficiency in Polish. At the end of the course you will receive a certificate of completion. The course is free of charge, no tuition fee for participation. 👨‍🎓👩‍🎓
To get more information about classes and course please visit our office: Room 4.09 Building C.