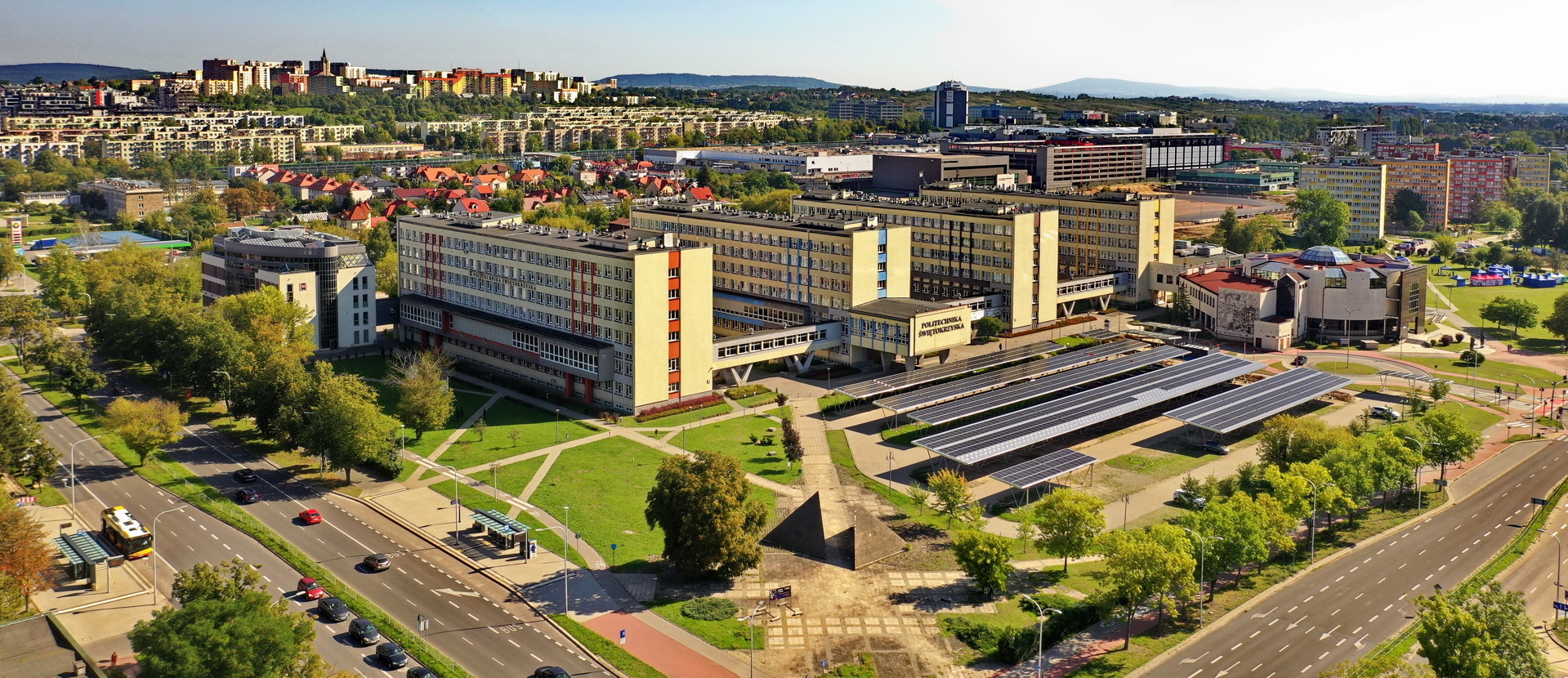 Who We are?
We are a dynamic and cosmopolitan university that marks the gateway to Kielce — Świętokrzyskie economic, multicultural, innovative and creative city.
Kielce University of Technology is the leading scientific and educational institution in Świętokrzyskie region. KUT is a public university defined by support for the economic, social and cultural prosperity of communities. Development of the University is confirmed by research potential, didactics at the highest level, innovation and also cooperation with industry, technical universities and a research institutions. We are measured by the success of our students, staff and partners and committed to research, innovation and the dissemination of knowledge of public value.
KUT has a culturally diverse campus life and vibrant international exchange study and research programs that prepare graduates for the workplaces of today and the future. Our campus is in the heart of Kielce City business district.
Our purpose is to advance knowledge and learning through research-inspired teaching, research with impact and partnerships with industry, the professions and community.
What We do?
From the very beginning KUT was an important centre of technical education in Świętokrzyskie Region, currently with 5000 students KUT offers studies on 5 faculties, 19 fields of study and over 60 specializations. We have courses across traditional and emerging disciplines such as civil engineering, architecture, mechanical engineering, automation and robotics, safety engineering, transport, industrial design, management and production engineering, economics, logistics, data engineering, computer science, electronics and telecommunications, energy engineering, electrical engineering, environmental engineering, surveying and cartography, renewable energy sources. KUT is providing programmes in English within faculties: Computer Science, Bsc, Mechanical Engineering, Bsc, Management and Production Engineering, Bsc, MA, Civil Engineering, Bsc, Surveying and Cartography, Bsc, Environmental Engineering, Bsc.
We also maintain strong relationships with the local community, industry, business and the professions through a wide range of partnerships, projects and events.
Students and researchers of Kielce University of Technology have an opportunity in both education and participation in joint projects such as: Erasmus+, Student Exchange Programmes, DAAD and also CEEPUS.
Many organizations and student associations operate within the KUT and among them there are scientific student clubs as IMPULS TEAM, FUPLA, KLAKSON, student organizations such as AIESEC, Academic Sports Club. This is where students have the opportunity to develop their scientific and creative passions.
In the last ten years the KUT has obtained 339 patents. There are 70 research laboratories, 2 accredited laboratories and 300 experts operating within the University. We have also unique Laser Processing Research Centre. The world-class level of research conducted by university staff and the well-equipped laboratories result in cooperation with many domestic and national companies.