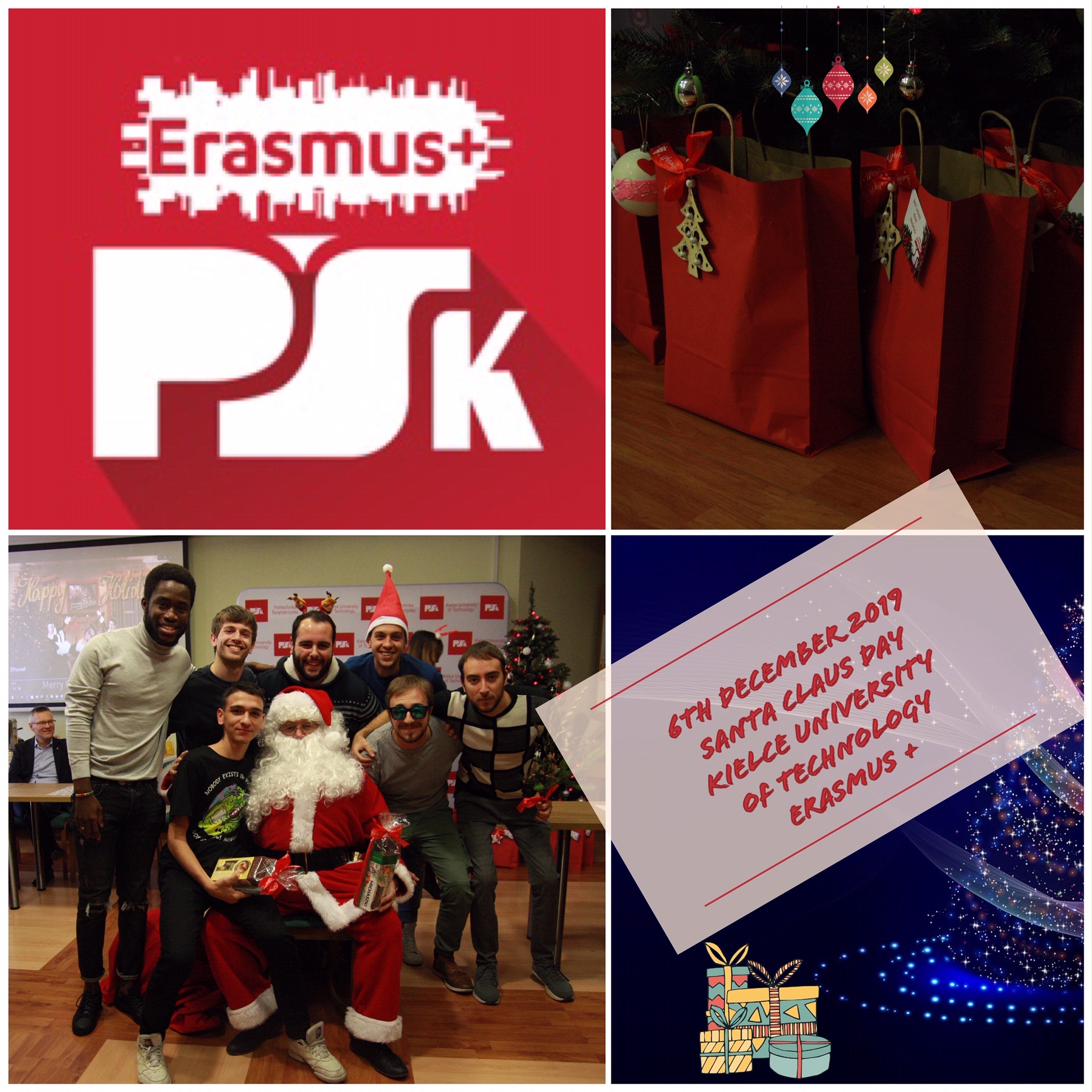 Santa Claus Day at Kielce University of Technology
Ho Ho Ho! What it was a lovely day! 6th of December we gathered at Kielce University of Technology to celebrate Santa Claus/Father Christmas day. For our Erasmus +Students from Portugal, Italy, Spain, Turkey, Ukraine, Bangladesh, India it was a nice surprise! Department of International Cooperation organised great event with attendance of Special Guests: Vice-Rector Artur Maciąg, PhD hab., Eng., Professor of the University and Erasmus+ Departmental Coordinators: Joanna Radowicz  PhD, Dorota Wiraszka, Phd Eng., Krzysztof Stępień, PhD hab., Eng., Professor of the University, Agata Ludynia, Phd Eng, Adam Kłak, Phd Eng., and one of the University Teacher: Zdzisław Piasta Phd.
Participants could get to know more about Christmastime in Poland, discover Polish tradition, try some Christmas specialties, get familiar with famous Polish custom. There was a Father Christmas/Santa Claus with lots of thoughtful gifts, Christmas Quiz, members of the University Choir were singing carols and at the end everyone could decorate Christmas tree with their own handwritten bubble. There was a very festive mood in the air!
The Erasmus Programme is enriching life experience, helping to build more inclusive international community and it's bringing together students and societies from all over the world.