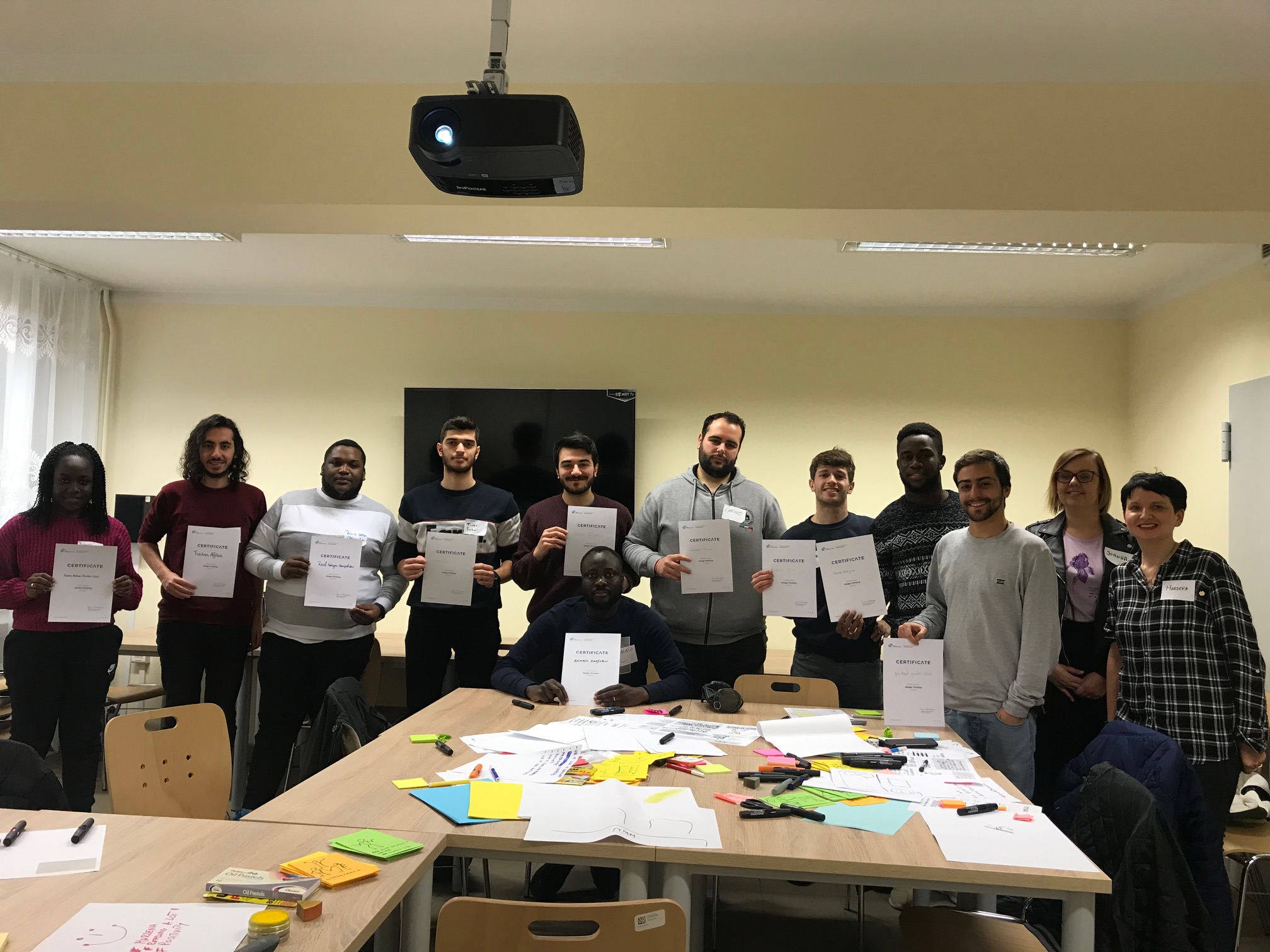 Design Thinking workshop for Erasmus + Students
23rd of January we've had a fabulous day with Erasmus + Students at Kielce Univeristy of Technology.  Together with Joanna Rudawska, PhD from Kielce Technology Park our Department of Staff Development and International Relations organised Design Thinking workshop in English.
It was fantastic opportunity to introduce to Students Design Thinking method.
Design thinking is a flexible process for getting the most out of the creative process. It is used in the arts, in engineering, in the corporate world, at universities, and in social and civic spaces. You can use it in every subject with every age group. It works when creating digital content or when building things with duct tape and cardboard. It can even be used in planning events or in designing services.

Apart from learning new things, we could get to know each other and share the knowledge about the culture & heritage. Many thanks to all for participation in that very inspirational learning session, and Joanna Rudawska, Phd for her brilliant ideas and great teaching skills. Erasmus + Students at KUT did excellent job! We are proud!