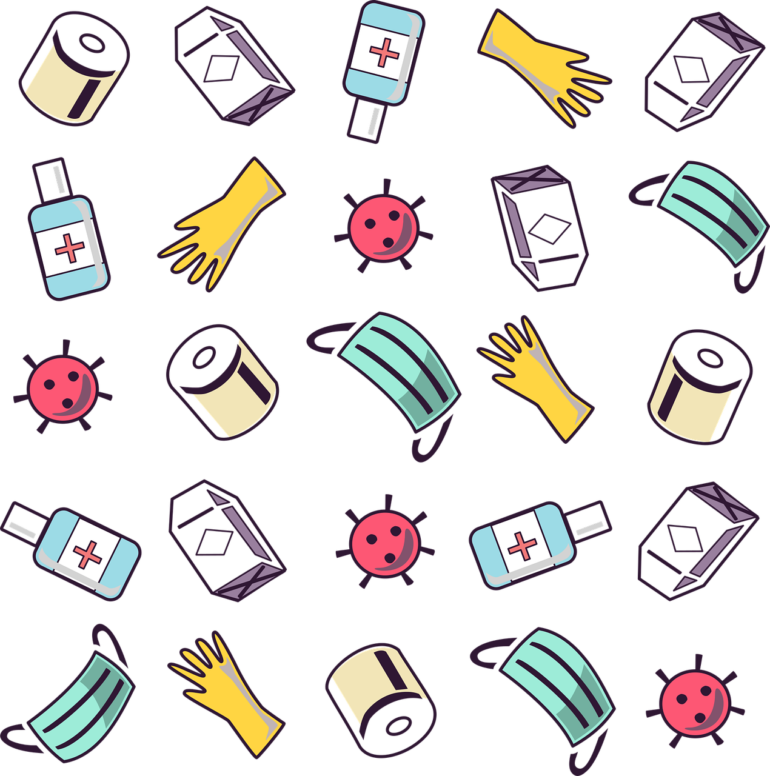 Changes in the COVID-19 restrictions from February 1st/Ograniczenia i zasady bezpieczeństwa
What are the changes from February 1st?
Shops in shopping malls are allowed to be opened in compliance with the sanitary regime

Art galleries and museums will be able to work

Abolition of the senior hours operating from Monday to Friday from 10 AM to 12 PM
The following changes are effective from December 28th, they remain unchanged at least until February 1st:
Hotels are available only to medical services and patients of specialized hospitals

Ski slopes are closed. Sports infrastructure is available only for professional sportsmen

All people coming to Poland by public transport must undergo a 10-day quarantine (from January 23rd, people with a negative COVID-19 test result are an exception)

A maximum of five people may attend meetings

Ban on the organization of weddings and consoles

Gyms, fitness clubs, and water parks are closed

Restaurants and bars are closed, and meals can only be taken out

Distance learning in grades 4-8 of primary schools, secondary schools, technical schools, and colleges (with exceptions)

Nurseries and kindergartens remain unchanged

Shops and churches can accommodate a maximum of one person per 15 square meters of room
Stay healthy and safe!
source: NAWA https://bit.ly/3ot6erm
Galerie handlowe, muzea oraz galerie sztuki ponownie otwarte od 1 lutego
Sklepy w galeriach i centrach handlowych
Od 1 lutego będzie możliwe ponowne otwarcie sklepów w centrach i galeriach handlowych. Tego typu miejsca będą jednak musiały działać w ścisłym reżimie sanitarnym.
Limity klientów w sklepach
W placówkach handlowych, na targu lub poczcie, obowiązuje limit klientów:
1 os/10 m2 – w sklepach do 100 m2

1 os/15 m2  – w sklepach powyżej 100 m2
Ważne! Restauracje i punkty gastronomiczne w centrach i galeriach handlowych pozostają zamknięte. Możliwy jest jedynie dowóz oraz podawanie żywności na wynos.
Ważne! Od 1 lutego nie będą obowiązywać godziny dla seniora.
Muzea i galerie sztuki
Od 1 lutego w ścisłym reżimie sanitarnym będą mogły działać także muzea i galerie sztuki.
Ograniczenia i zasady bezpieczeństwa
Obowiązuje utrzymywanie co najmniej 1,5-metrowej odległości między pieszymi.
Konieczne jest zasłanianie ust i nosa w miejscach publicznych, m.in. na ulicy, w autobusie, w przychodni, sklepie czy w kościele.
Obowiązuje zakaz działalności stacjonarnej restauracji – możliwy jest jedynie dowóz oraz podawanie żywności na wynos.
Ograniczone jest prowadzenie działalności hotelarskiej (z wyjątkami).
Nieczynne są stoki narciarskie.
Zawieszona jest działalność niektórych placówek kultury, w tym m.in. teatrów czy kin.
Obowiązuje zakaz działalności klubów nocnych, dyskotek i innych miejsc udostępnionych do tańczenia.
Zawieszona jest działalność basenów, aquaparków, siłowni, klubów i centrów fitness (z wyjątkami).
Środkami transportu zbiorowego może podróżować ograniczona liczba osób.
W kościołach obowiązuje limit osób – max. 1 osoba na 15 m2, przy zachowaniu odległości nie mniejszej niż 1,5 m.
W zgromadzeniach publicznych może uczestniczyć max. 5 osób.
Obowiązuje zakaz organizacji wesel, komunii, konsolacji i innych uroczystości oraz przyjęć okolicznościowych.
Targi, wystawy, kongresy i konferencje mogą odbywać się wyłącznie on-line.
Obowiązują ograniczenia związane z przekraczaniem granicy i ruchem międzynarodowym.
Uczniowie klas I-III szkoły podstawowej uczą się stacjonarnie. Uczniowie wyższych klas szkół podstawowych i ponadpodstawowych uczą się zdalnie.
Źródło: