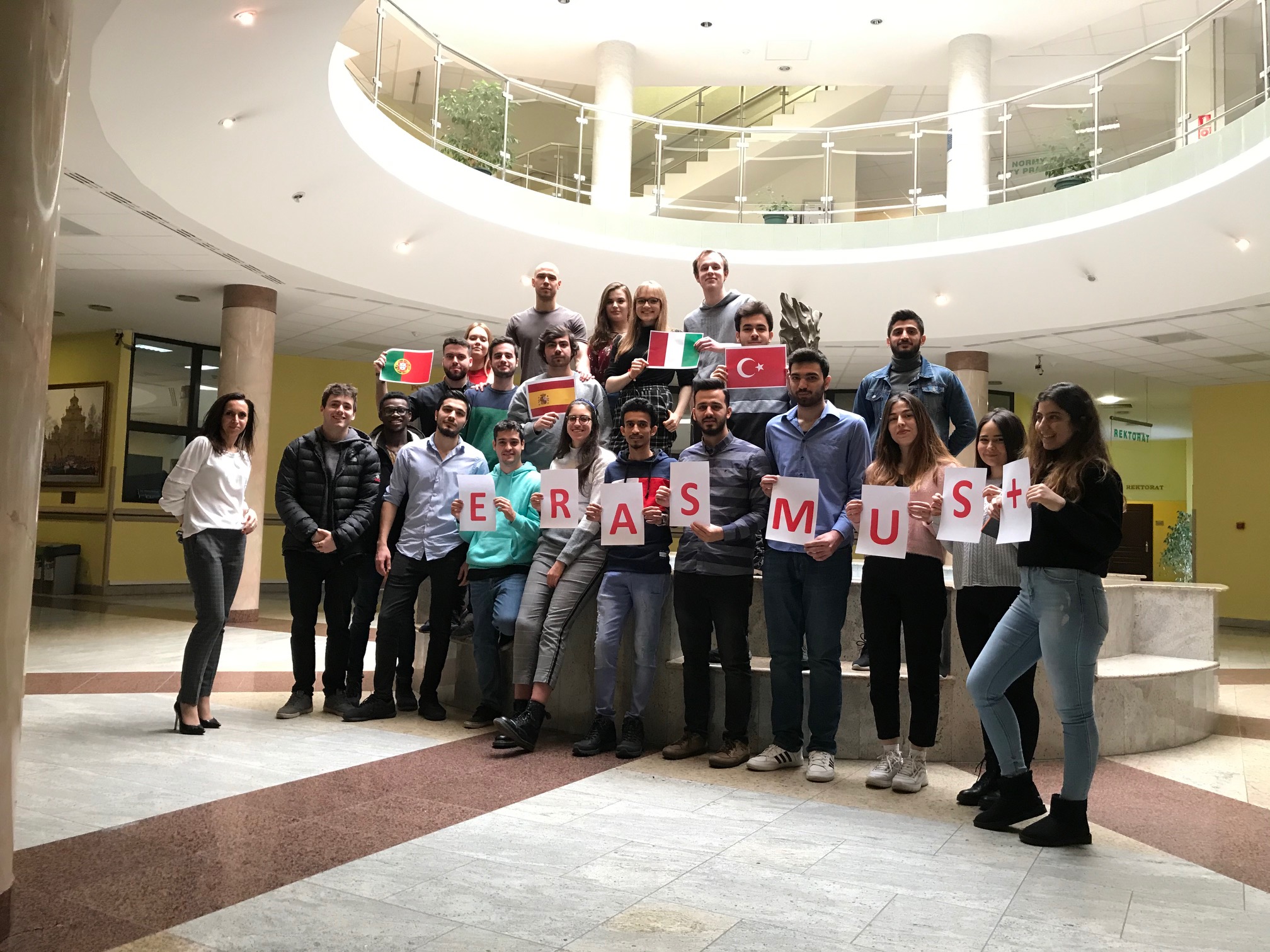 Orientation Day Summer Semester 2019/2020
On 28th February, Department of Staff Development and International Relations organized first part of an Orientation Day with informative seminars for Erasmus and exchange students coming from 🇹🇷 🇪🇸 🇵🇹 🇮🇹 for summer semester of the academic year 2019/2020. During the Orientation Day, the exchange students were introduced to the university itself and were provided with the most important practical and academic information related to their mobility semester.
With the participation of Polish Students (Mentors/Buddies) and guests from Volunteering Centre in Kielce
the exchange students were also informed about the support they may get while studying at KUT and other extra-curricular activities they may be involved in during the following months if they would like to. Faculty coordinators and Erasmus + University Coordinator and representatives from our Department were also present.
The Orientation Day finalized with a short Introduction about Kielce, Poland where the exchange students had a short Polish language crash course.
Thanks for great day and we wish you pleasant and fruitful stay at Kielce University of Technology.