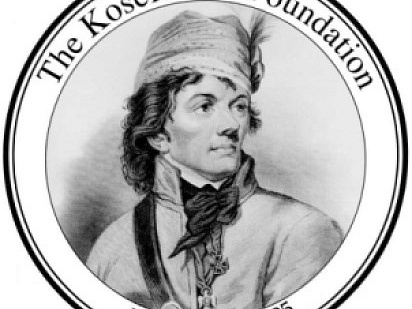 Fundacja Kościuszkowska ogłasza nabór wniosków o granty naukowe
Fundacja Kościuszkowska, w ramach Exchange Program to the US, rozpoczęła nabór wniosków o granty naukowe na prowadzenie projektów badawczych i rozwojowych w amerykańskich ośrodkach naukowych w roku akademickim 2021/2022.
STYPENDIUM PRZYZNAWANE JEST WE WSZYSTKICH DYSCYPLINACH NAUKOWYCH W TRZECH KATEGORIACH:
Kosciuszko Foundation Fellowship przeznaczone jest dla osób posiadających co najmniej stopień naukowy doktora i które są pracownikami naukowymi w polskiej uczelni wyższej lub innej jednostce naukowo-badawczej.
Kosciuszko Foundation Grants to stypendia dla osób rozpoczynających karierę naukową, nieposiadających stopnia naukowego doktora, studentów studiów doktoranckich w polskich uczelniach i instytucjach naukowych.
Kosciuszko Foundation Teaching Fellowship, przyznawana jest polskim wykładowcom, mającym zamiar prowadzić zajęcia na temat historii, kultury i literatury polskiej.
Szczegółowe informacje są dostępne na stronie internetowej:
https://thekf.org/kf/scholarships/exchange-us/.
Informacje o Programie w mediach społecznościowych:
Facebook: https://www.facebook.com/thekf.org/posts/10157857652197961
Twitter: https://t.co/L5rlDpjgZC https://t.co/lKK6jcbBA5
(https://twitter.com/KosciuszkoFound/status/1280850706203885568?s=03)
Wszelkie zapytania prosimy kierować na adres: ExchangeToTheUS@thekf.org
Wnioski można składać online od 1 lipca 2020 do 15 listopada 2020 r. Rozmowy kwalifikacyjne z wybranymi kandydatami odbędą się w lutym 2021 roku, a decyzje zostaną ogłoszone w marcu 2021.
The Kosciuszko Foundation, Inc. (Fundacja Kościuszkowska), założona w Nowym Jorku w roku 1925, od ponad 90 lat działa w Stanach Zjednoczonych i w Polsce na rzecz pogłębiania więzi między oboma krajami poprzez programy edukacyjne oraz wymianę naukową i kulturalną. Co roku Fundacja przeznacza prawie milion dolarów na stypendia i granty badawcze dla polskich naukowców, przyjazdy amerykańskich uczonych do Polski, udział amerykańskich studentów w szkołach letnich na polskich uniwersytetach oraz naukę języka angielskiego w Polsce w ramach letnich obozów językowych.
Fundacja-Kosciuszkowska-Exchange-to-the-US-poster_en-us_2020
source: https://bit.ly/3jI1zRo